World FIFA League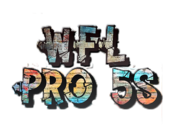 World FIFA League
News Report
PRE-SEASON HAPPENINGS
Author: Alex Murray, 26/04/20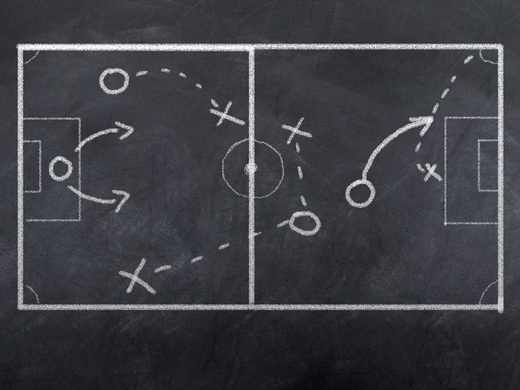 Earlier, I was lucky enough to speak to 4 members of the WFL PRO 5s roster!
Jack Shaw (manager of WFL SWEATY VIKINGS)
Ryan Amphlett (manager of WFL MIAMI ACADEMY)
Ross Fisher (ex-striker for WFL MANCHESTER UNITED)
Luke Smith (striker for WFL PANTHERS)
Here is what they had to say...
Alex/WFL - "Hi Jack. How's things? After finishing 4th in the Premiership... What is WFL SWEATY VIKING's main target going into Season 4? Did you enjoy your final game of the season vs. WFL MANCHESTER UNITED finishing a 2-2 draw? Thoughts about the 32-team PRO 5s Cup next season?"
Jack/VIKINGS - "Hi Alex. Finishing 4th for us at WFL SWEATY VIKINGS was a below the belt finish. We couldn't find our goal scoring form however our defence record was great! We have added a few new editions to our squad for next season to give us depth and I think we could finish higher than 4th if we put our minds to it. Our 2-2 draw with WFL MANCHESTER UNITED wasn't really a battle for us. They did enough to keep themselves up in the Premiership and we look forward to playing them again next season. The 32-team PRO 5s Cup is a great addition. It will allow the lower division clubs the chance to compete with the higher ones!"
Alex/WFL - "Hi Ryan. So... you've entered WFL INTER MIAMI and the MIAMI ACADEMY side (under a different manager) into WFL PRO 5s for Season 4. How are you feeling about it? What's the plans for the ACADEMY? We see you've also entered both teams into the friendly competition this weekend. Confident about winning that? Making a statement."
Ryan/MIAMI - "I feel confident that both sides could disappoint a couple of teams with the quality both of our sides bring! The plans for the ACADEMY are for them to put on a really good show and display their own qualities they can bring to the table. Statement being... Show what the WFL INTER MIAMI brand is really about, winning titles on both sides. We believe we can upset a few bigger, already established sides in the friendly comp this weekend! We don't just win as a team, but we win as a brand. We bounce victories off each other. You will see this in Division 2 next season and hopefully we'll be crowned WFL Champions very soon."
Alex/WFL - "Hi Ross. What a top season you had at WFL MANCHESTER UNITED! Staying up... 2nd top goalscorer in the Premiership with 12 goals! How was it for you? We hear you're moving on to bigger things... and managing your own team come Season 4... WFL GREEN BRIGADE? Starting in Division 1 we believe... What's more important to you? Winning Division 1, promotion to the Championship, staying up and safe on your debut season or possibly a PRO 5s Cup run and victory?"
Ross/MAN U - "Hi Alex. Yes, I had a brilliant season at WFL MANCHESTER UNITED! Enjoyed it. Happy to come 2nd top goalscorer in the Premiership. That was a big achievement for me... Couldn't have done it without the help of my team mates and manager, Charlie Bigspuds. Yes, I've decided to start a new chapter and push for bigger things. I would love to win Division 1 and get promoted to the Championship on our debut! The WFL PRO 5s Cup would be a bonus... but it's not our main priority. Thanks!"
Alex/WFL - "Hi Luke. How are you feeling so far during pre-season? Thoughts on the upcoming Season 4? We see the WFL PANTHERS have entered next weekend's friendly competition too... 8-team, double elimination set up. How confident are you?"
Luke/PANTHERS - "Hi Alex. Pre-season is good. It's always a good time to stop and reflect for a moment especially turning back to the season that has just finished and look at both good and bad points from the season.
For me on a personal level, this season has been a good one. Firstly taking on the co-manager role at WFL PANTHERS was a no brainer for me. Working alongside Lian Christmas is always a pleasure. Secondly, finishing high up in the goalscoring charts is always what I set out to achieve. I know my own ability on the pitch and what I'm capable of. Especially with such great players around me. Considering the team didn't join the league until midway through the season... I think as a collective, we did very well.
Lian Christmas and myself have been discussing the current squad for the upcoming Season 4 and feel we are strong enough to really make a statement within the Championship. Albeit an extremely tough division with some top teams... we really feel we can give it a good push this season!
Promotion is always the goal... and next season, we have a realistic target ahead!
I think next weekend's competition put together by the WFL is an excellent idea. It really gives you an indication of what level your team is performing at. Not only against teams in the Championship but Premiership sides too.
We have some excellent players here at WFL PANTHERS and are very proud of what we are achieving. We are very much looking forward to the impending season."
Big thanks for your time guys! Take care.
Follow the site to get the latest news and results straight to your email