World FIFA League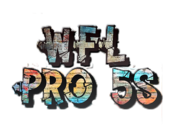 World FIFA League
News Report
OPENING NIGHT ANTICS
Author: Alex Murray, 11/05/20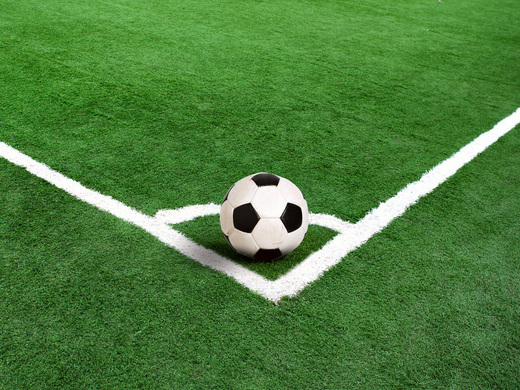 Last Wednesday was an absolute cracker to open the show! The eagerly, awaited, exciting Season 4!
Here's a selection of games that covered 6+ goals...
WFL BLACK CATS vs. WFL SWEATY VIKINNGS (Premiership, 3-3)
WFL BAYERN vs. WFL UNDERDOGS (Premiership, 1-5)
WFL MANCHESTER UNITED vs. WFL PAISLEY AMATEURS (Premiership, 3-3)
WFL CELTIC vs. WFL PANTHERS (Championship, 2-4)
WFL PANTHERS vs. WFL MINNESOTA (Championship, 1-6)
WFL ISOLATION19 vs. WFL BRAZILLIANT (Division 1, 1-5)
WFL PECK RESERVES vs. WFL SPURS (Cup, 2-7)
WFL FLC'S BEST vs. WFL PAISLEY AMATEURS (Cup, 3-4)
WFL ISOLATION19 vs. WFL INTER MIAMI (Cup, 1-6)
And... 2 x unbelievable victories, opening WFL SPARTA's campaign -
WFL SPARTA vs. WFL FOREST GREEN (Championship, 9-1)
WFL ANIMALS vs. WFL SPARTA (Championship, 1-9)
I spoke with some of the managers after Week 1, here's what they had to say -
Alex // WFL - "Charlie, how do you feel about your 3-3 draw with WFL PAISLEY AMATEURS on Wednesday night? I recollect you did say last week... they are NOT going undefeated this season! Also, your tight 1-0 victory in the Cup against friendly-foes, WFL SWEATY VIKINGS... always a tight affair!"
Charlie // MAN U - "They've got lucky both times we have played them with last minute equalisers in both matches! We played them last season in the Cup and it went to extra-time which they ended up winning and... went on to win the Cup! They are a good team.
Every side have top quality teams this season... it's anyone's on the day as you know. But we are really happy with our start to the season. We have definitely come back stronger after last season's relegation battle! I see WFL MANCHESTER UNITED finishing top end of the Premiership in Season 4."
Alex // WFL - "Declan, what can I say... No words! Tell me... what happened on the opening night of PRO 5s - Season 4 for WFL SPARTA? 3 huge results! Shall I award you the Championship Golden Boots right now?"
Declan // SPARTA - "Hah! Not just yet, it's too early on for things like that... but we will be aiming for gold this season! I couldn't be happier with the results. The lads put the work in and did exactly what they should! Had a change of plan coming into this season with a risky formation change... but, it seems to have paid off! Have to give credit to all of the lads. I thought they really turned up and proved they are hungry for gold!"
Alex // WFL - "Gavelar, how did the opening night of WFL PRO 5s go? 2-2 draw with the hugely talked about WFL BRAZILLIANT!"
Gavin // SPURS - "It was a good game. We were 2-0 down, they lost their ANY player on the 30th minute... so we were playing against a CPU which is annoying but we fought hard and scored 2 late goals to level the match! I know they beg to differ... but I think their goalkeeper was brilliant and kept them from losing the game!"
Alex // WFL - "Gary... How did Wednesday night go for WFL BRAZILLIANT? The boys enjoy their debut in PRO 5s?"
Gary // BRAZILLIANT - "Yeah, it was good mate. There was a little drama between our co-manager and the WFL SPURS manager... we were 2-0 up, our ANY player disconnected sadly and we ended up drawing the match, 2-2. The CPU is useless... and our co said we would of won if we didn't get the disconnect but... the WFL SPURS manager said we wouldn't... hah! All banter though and it didn't turn into anything. But... we're ready to go again this Wednesday coming!"
Alex // WFL - "Tony, a very tight 2-1 victory over WFL MINNESOTA in the cup last week... Happy with the opening night?"
Tony // SONICS - "Yeah, couldn't ask for a better start to the season! 3 out of 3... so delighted! But out of the 3 matches... WFL MINNESOTA were the toughest! We rushed out of the gates and scored fast but 2nd half was a totally different game! They dominated after 60 minutes and we found it very hard to get out of our own half. They had a lot of clear cut chances near the end but we came out lucky with the win! I can see WFL MINNESOTA going far this season!"
Alex // WFL - "Cammy, WFL PAISLEY AMATEURS (previously known as WFL MEAN MACHINE) - the defending Cup Champions! How did Wednesday's 4-3 cup defence go against new boys, WFL FLC'S BEST?"
Cammy // PA - "We won. But with quality like that... they're going to be in the Premiership!"
Thanks to all managers for their time! Roll on Week 2!
Follow the site to get the latest news and results straight to your email